Although we already covered the Joker's costume ensembles in order of chronological appearance in the movie, as with the ties and hats, I'll briefly mention the other garments the Joker wore throughout the film.
First was his velvet smoking jacket, with its fancy-schmancy (Persian lamb fur?) lapel facings and sleeve cuffs that matched his hat.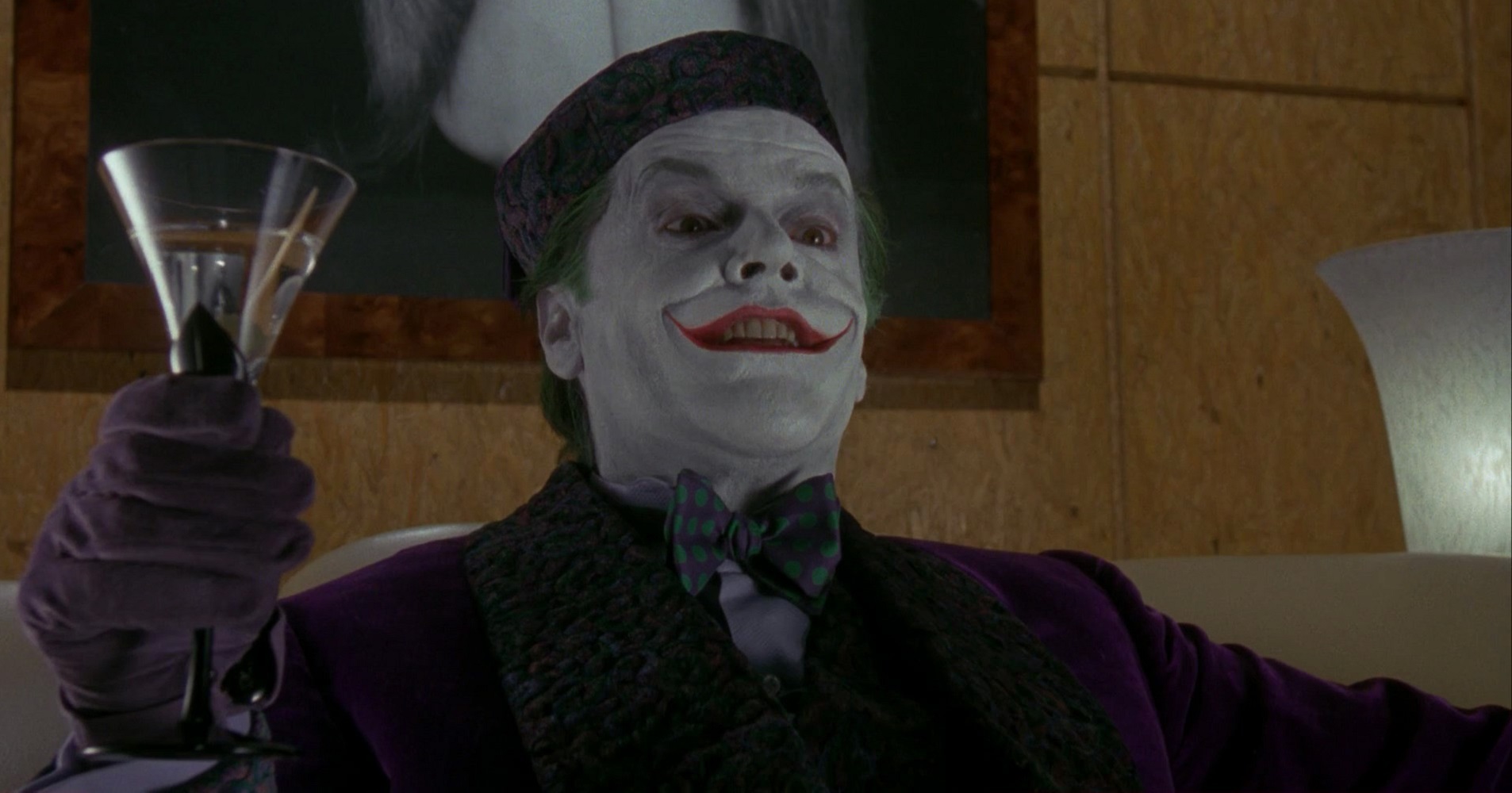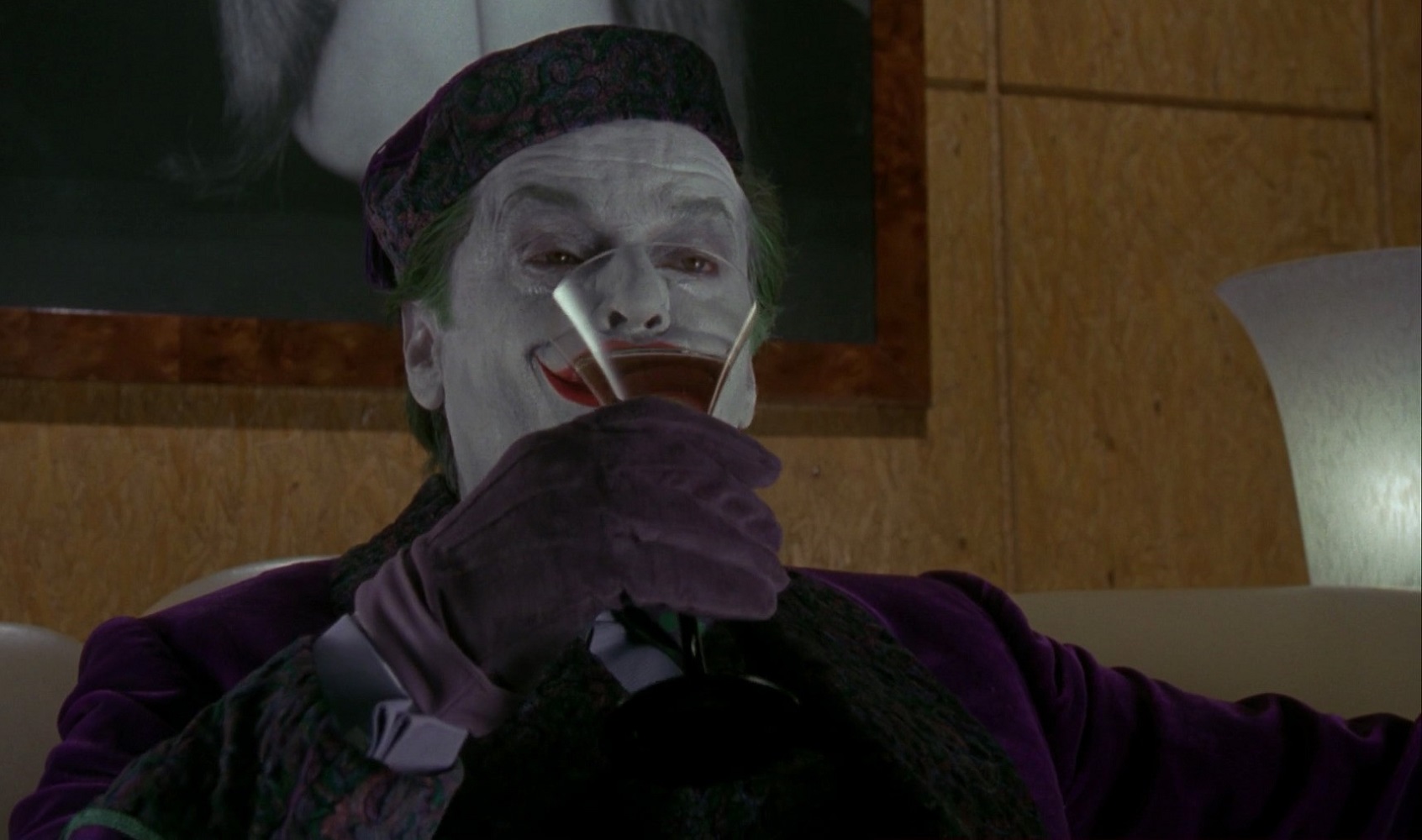 Note that he also wore his purple gloves with that costume, as well as for most of the rest of the film.
One of the Joker's gloves was auctioned, and the listing featured some nice photos of the glove's color, construction, and details.
Below to the left is an auction photo of a Jack Napier/Joker costume ensemble, including the gloves (although again, he never wore this particular ensemble in the film).
Below to the right is another Joke costume display photo (again provided by Paul Wares).
Next was his one-off daytime "the pen is truly mightier than the sword" costume, which was comprised of a white shirt, black tie with white dots, white waistcoat with black dots, black and white plaid trousers, and a black (velvet ?) tailcoat, along with white gloves and a black top hat – and, of course, a flower on his left lapel.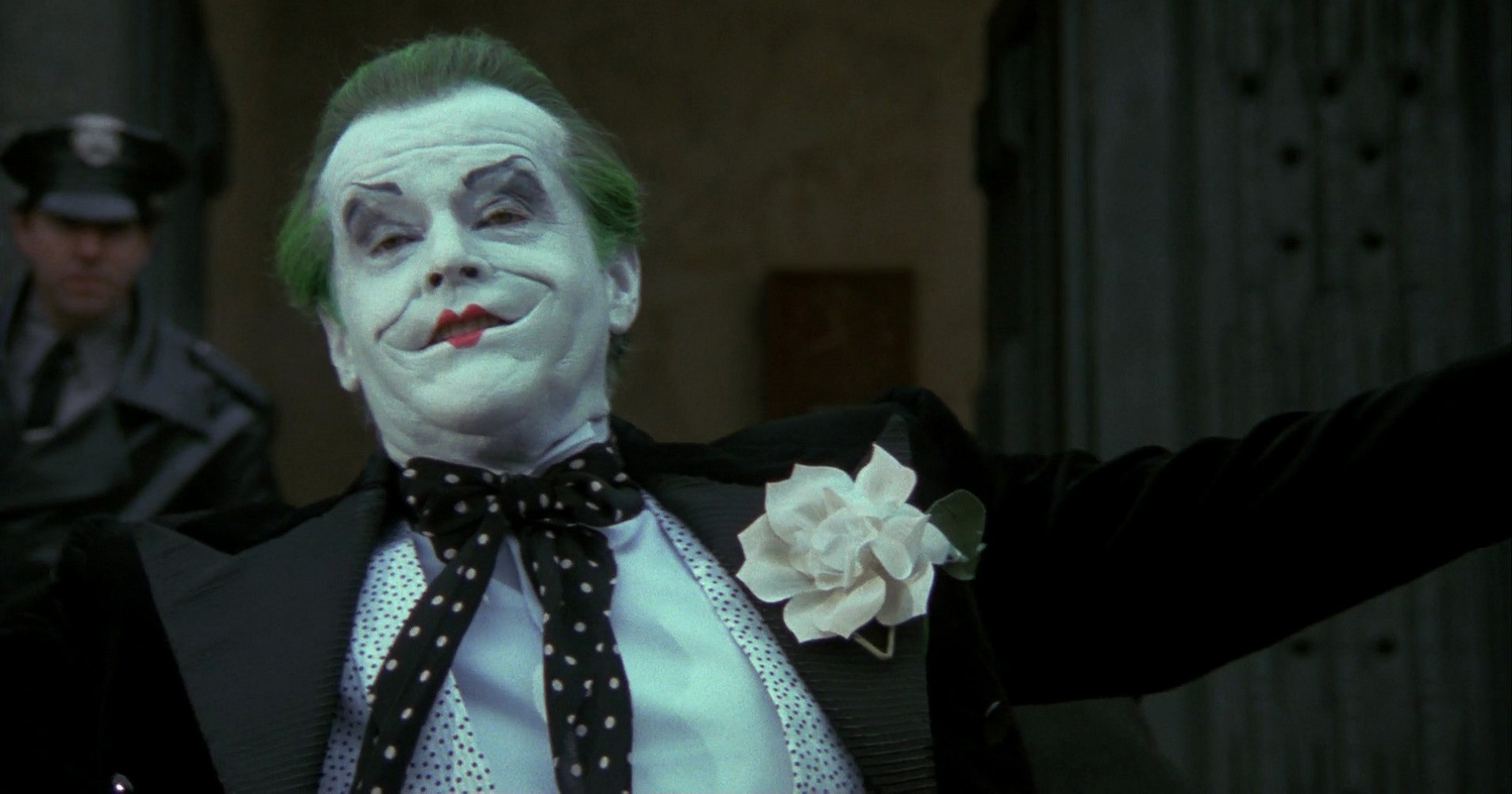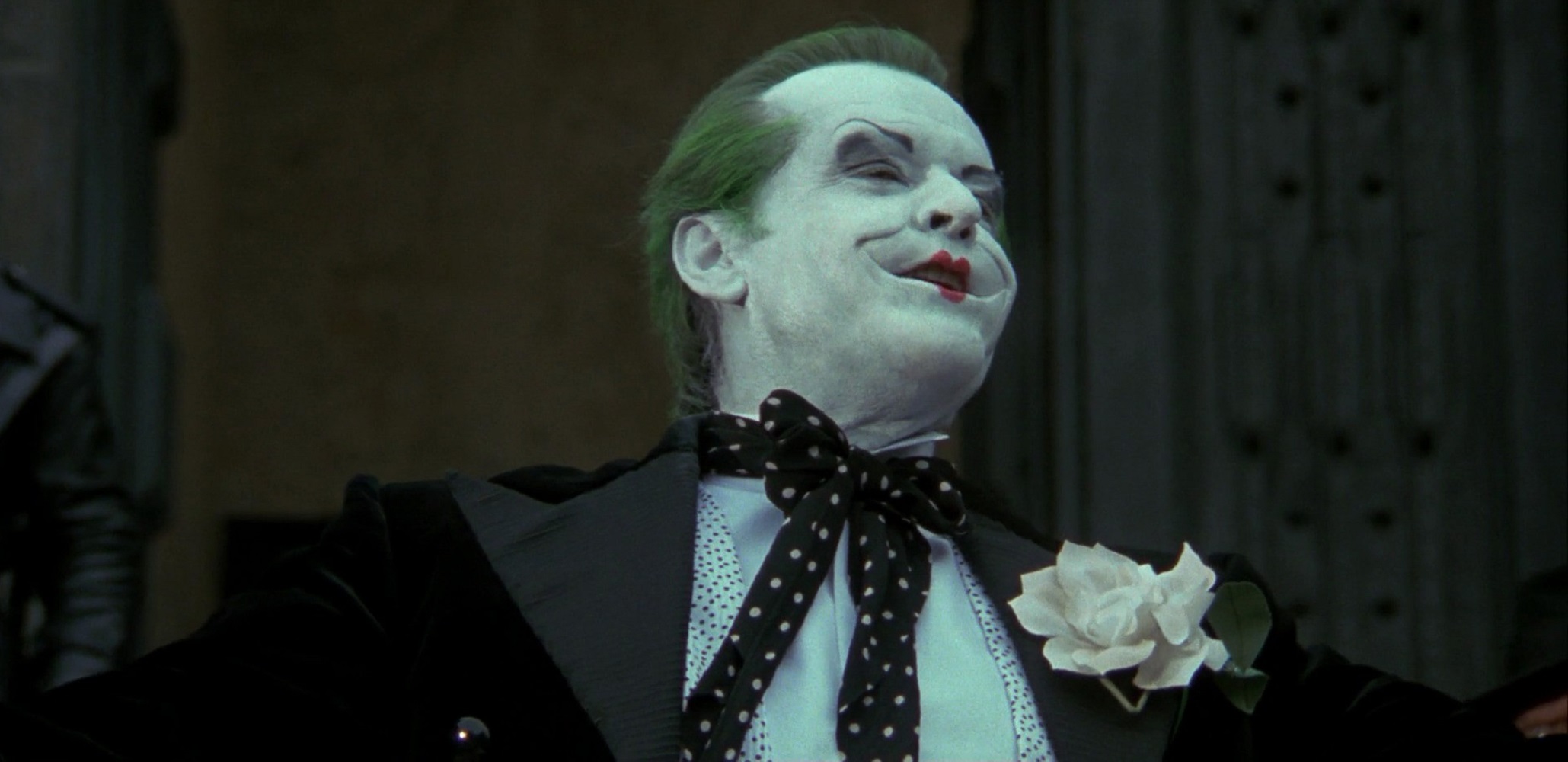 Of course, a proper Joker costume analysis would be incomplete without mention of his purple boots, which, like his purple gloves, he appears to have worn for the majority of the film.
Here is an auction photo of the "mixed-and-matched" costume ensemble, in which the boots are clearly visible: