Aside from his purple/green plaid trousers, perhaps the most iconic component of the Joker's costume was his trademark purple Victorian tailcoat (also called a "dress coat").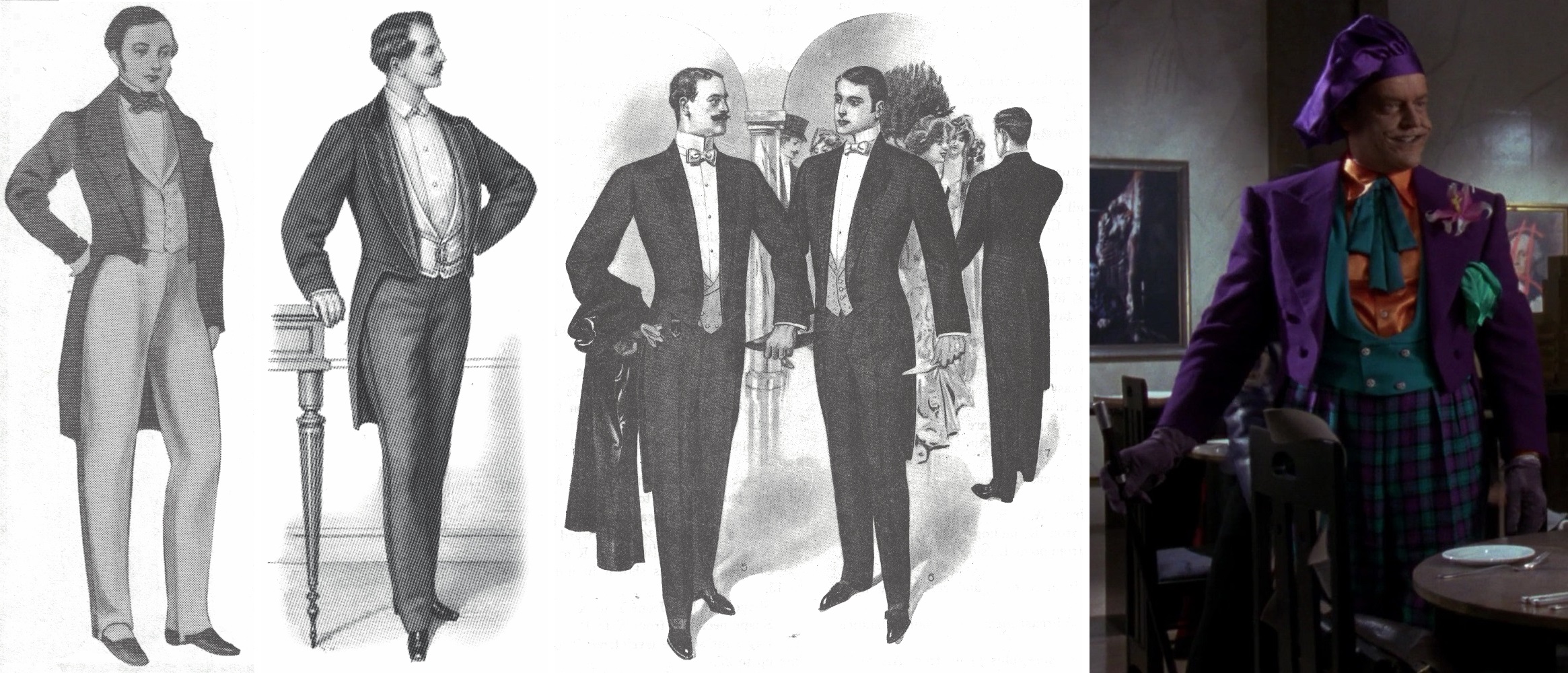 For those of you who are not familiar with Victorian jackets and coats, tailcoats are in the same family as frock coats and morning coats, with the primary differences being in the cut and construction of the coat's "skirt" (or "tails," in this case).
A frock coat has a full skirt all the way to the center front (see Doctor Who's 11th Doctor, lower left), a morning coat has a rounded lower front (see Sherlock, lower middle), and a tailcoat has the majority of the skirt's front cut away, leaving only the "tails" (see Joker, lower right).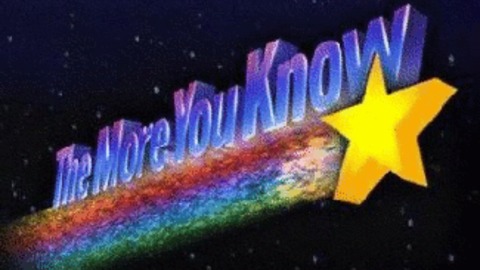 Although Victorian tailcoats often had silk-faced lapels and modern tailcoats often have satin lapel facings, the Joker's were simply the same purple (self) fabric as the remainder of the coat body.
Also, as mentioned previously, his tailcoat's collar and peak lapels were very similar in design to the purple suit that he (Jack Napier) wore before his transformation into the Joker: wide, with rounded lapel tips.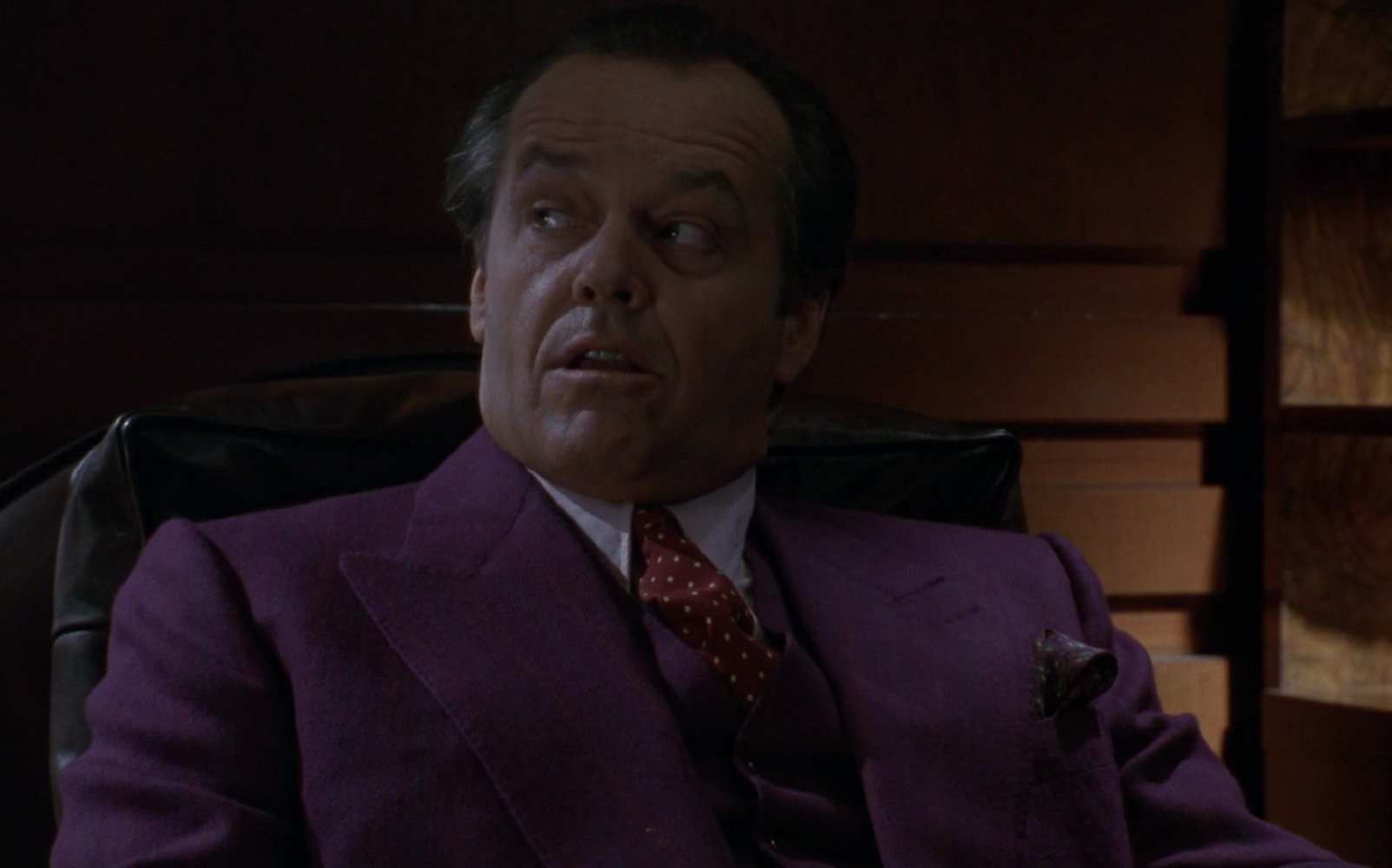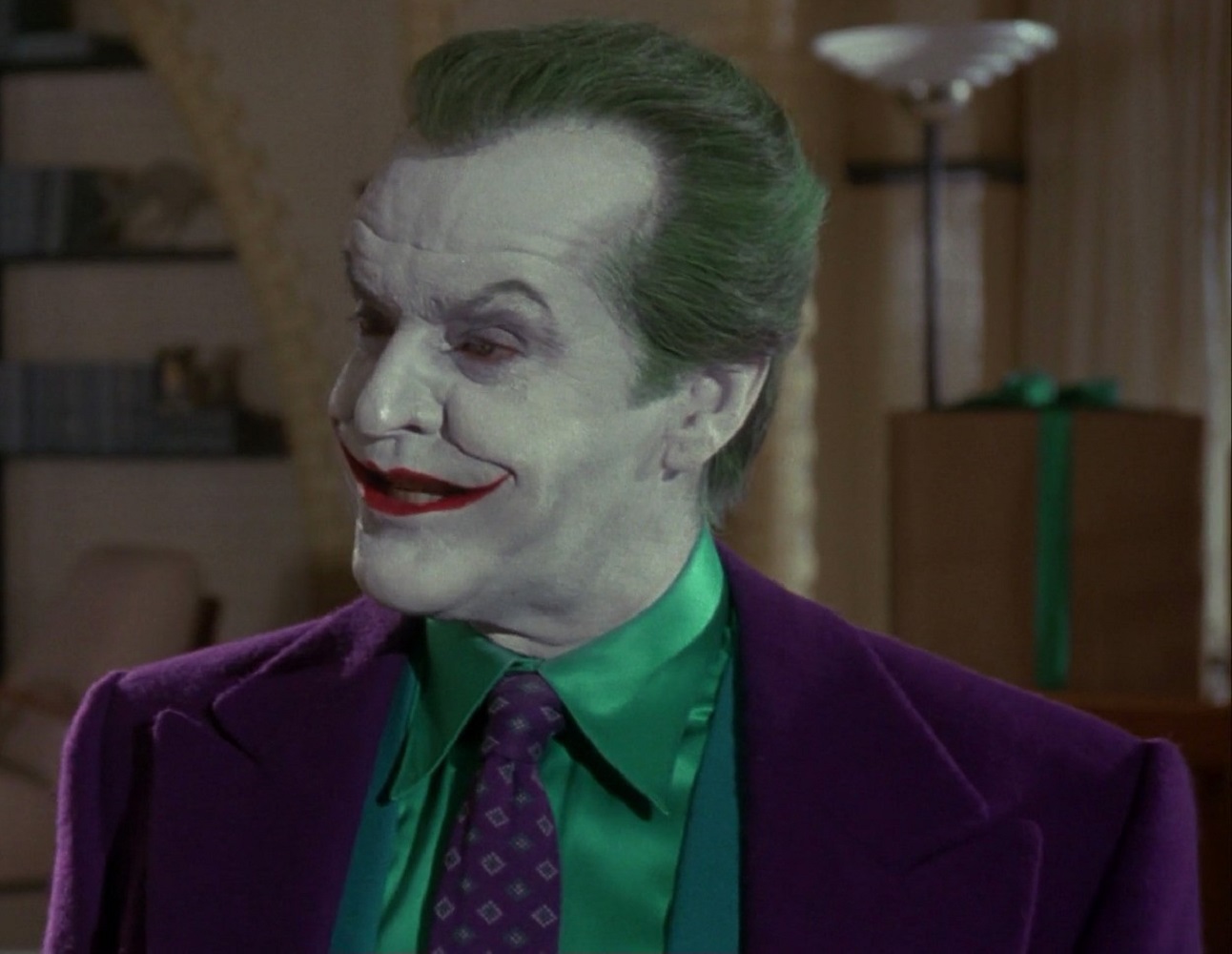 The left lapel's buttonhole was usually only decorative, but he did make occasional use of it – once for his acid-spewing flower: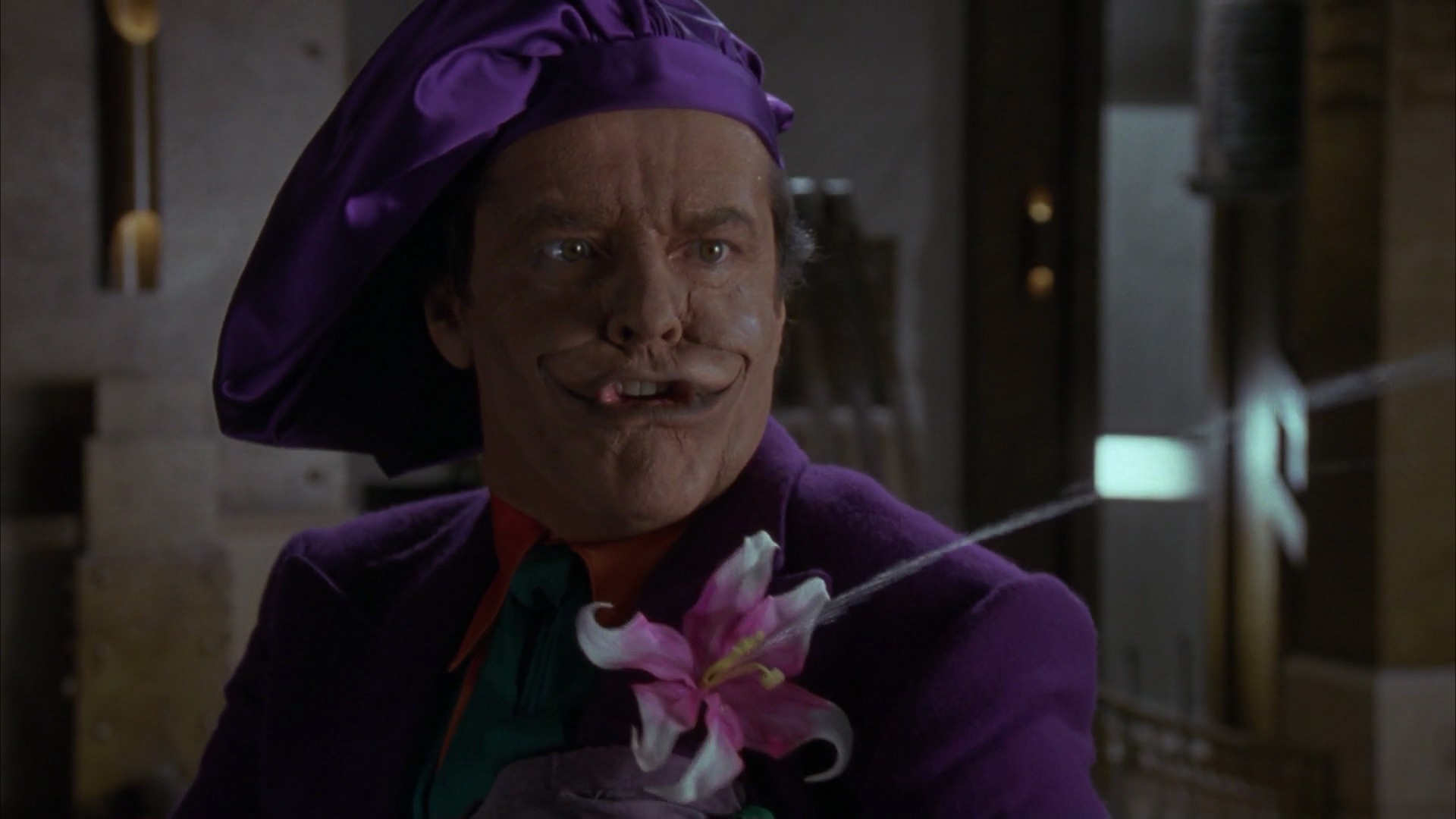 And during a brief scene, he wore a lapel pin that appeared to be stylistically similar (perhaps identical) to the playing card cuff links he wore on his shirts' sleeve cuffs.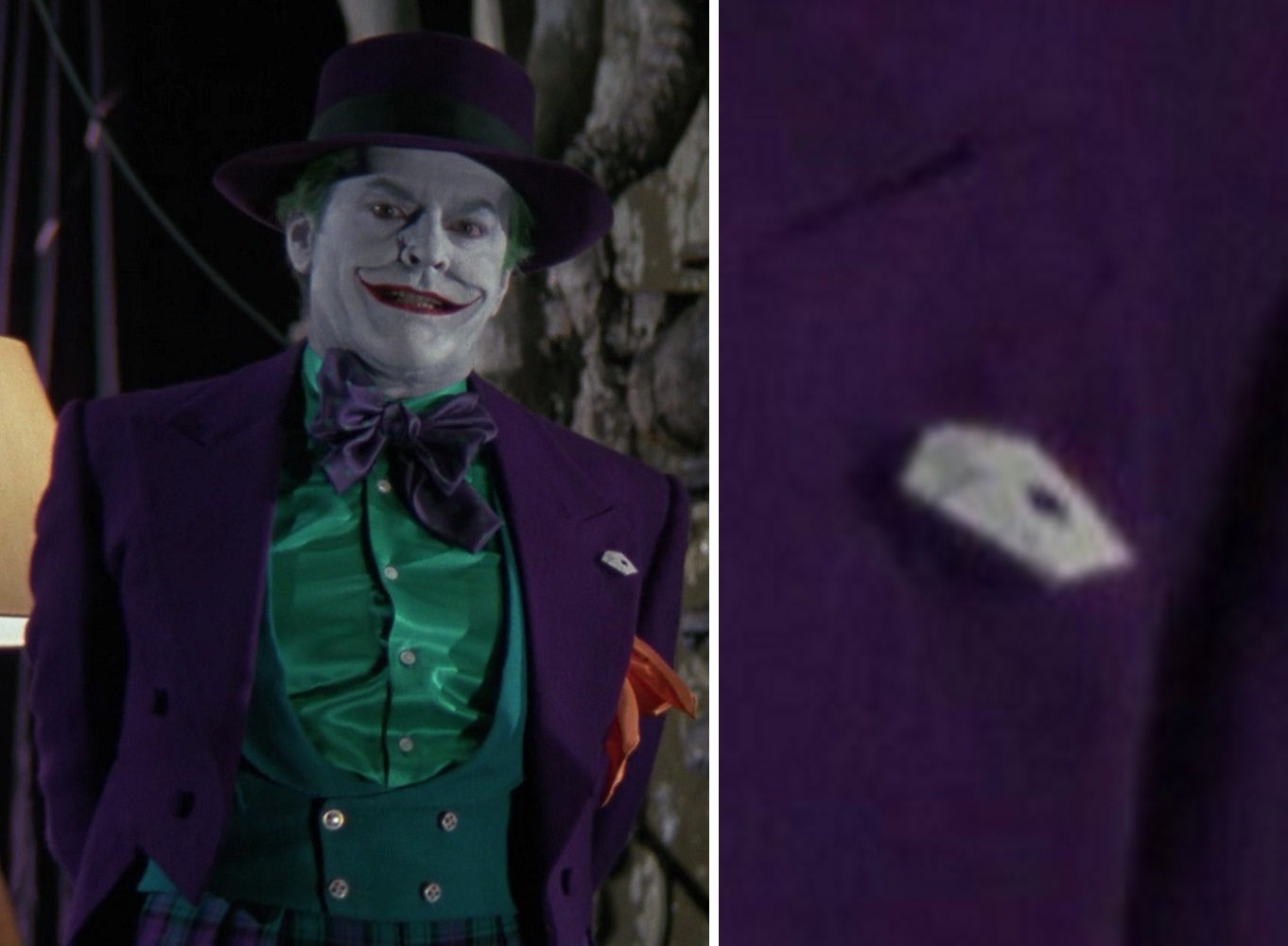 Also on the left front was a small pocket, which the Joker used to display his various handkerchiefs.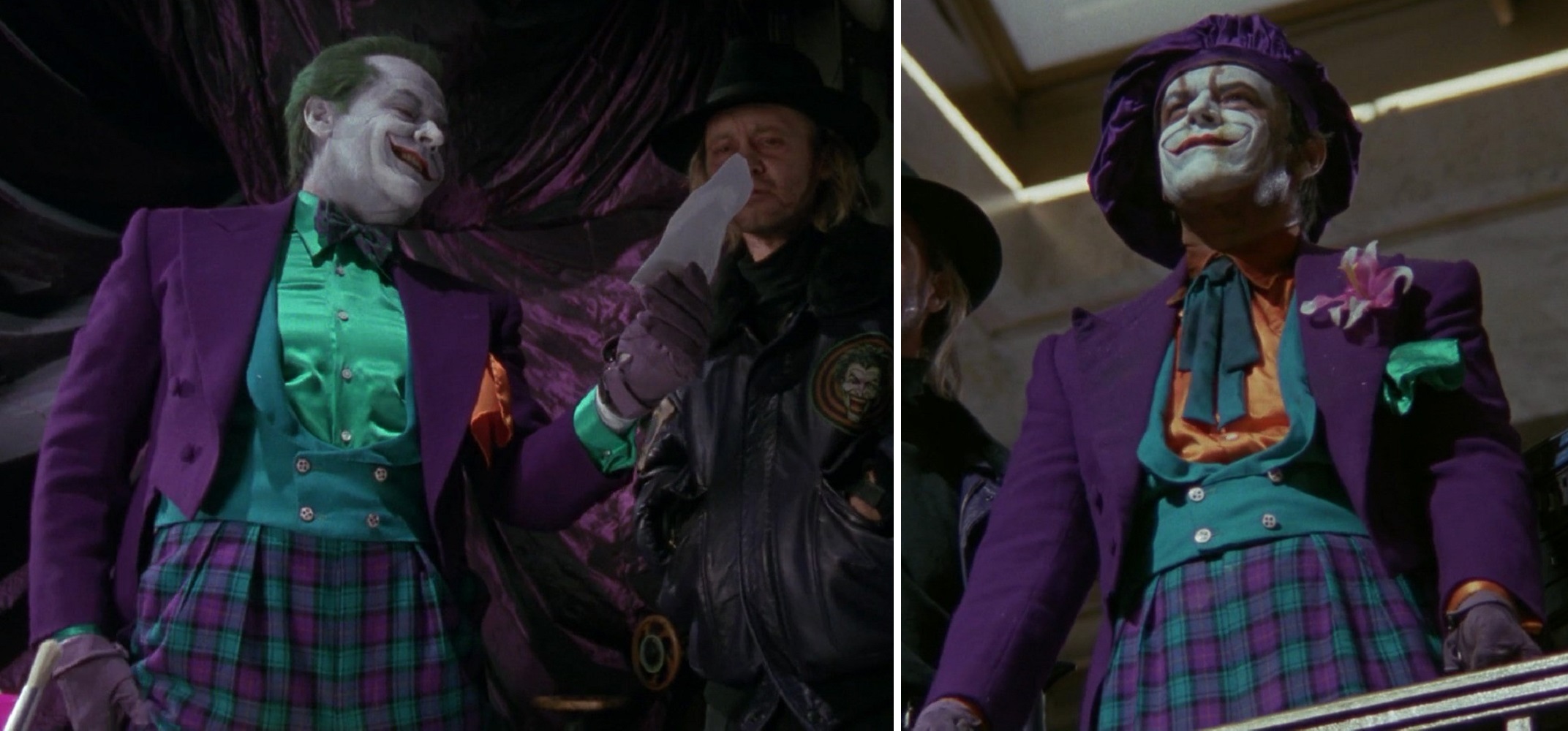 As you can see in this costume display photo (again provided by Paul Wares), the outer/side edges of the breast pocket were fastened down with topstitching.
The sleeves of the Joker's tailcoat were the typical two-piece sleeves often seen on Victorian and men's tailored garments, and the top of the back sleeve seams aligned nicely with the upper edge of the coat body's back princess seams.